Property Management
Our company provides comprehensive management of your rental property. We have various options for you to choose from.
MANAGE YOUR RENTAL CALENDAR
This service includes sending all letters to your guests, managing payments and damage deposits, ensuring that your property never gets over booked, list your property on VRBO, Airbnb and any other available websites.
MAINTAIN YOUR PROPERTY
Rental properties require the same maintenance as your own home and more. Our staff provides weekly cleaning while your guests are in your home and while your home is vacant. Our professional pool service will take care of your pool and hot tub throughout the year. Our staff services air conditioners, water pumps, checks you gas levels and takes care of everything in your home. From minor to major repairs, we work with our owners to make certain that your home is always ready.
CONCIERGE SERVICE
Our staff of specialists will greet your guests, review the property with them and show them any special features they may need to know. Additionally, guests will be provided with a price list for items that might need to be replaced if they are damaged during their stay. A walk through is conducted with guests prior to their departure to ensure owners that all is in order before a damage deposit is refunded.
UTILITIES AND TAXES
We can assist in payment of utility bills and local taxes.
Our rates are tailored to whichever level of service you choose. The most important consideration for any vacation rental property owner is working with a company that has a proven record of excellent service. Mundaca Real Estate is that company.

OWNING PROPERTY IN MEXICO
Buyers Guide
There are two ways for foreigners to purchase property in Mexico. Click on the buttons below for description of the process. This should not be taken as legal advice. It is important to have help making the right buying decision for you.
At Mundaca Real Estate we can assist our buyers with referrals to experienced attorneys and notaries to make your buying experience as simple as possible.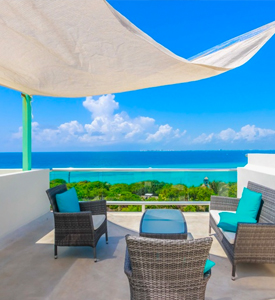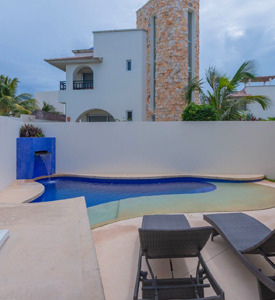 Featured Properties
Mundaca offers properties in Isla Mujeres, Cancun, Riveria Maya and Tulum for sale and for rent. Please sort through our inventory using the filters below.